Happy New Year! 2014 has arrived and with it, an abundance of hopeful resolutions from people across the world. Some will try to get fit. Some will try to read more books. Some will try to lose 10 kilos. Some people will try to visit Grandma in the nursing home more often. And some will try to quit smoking.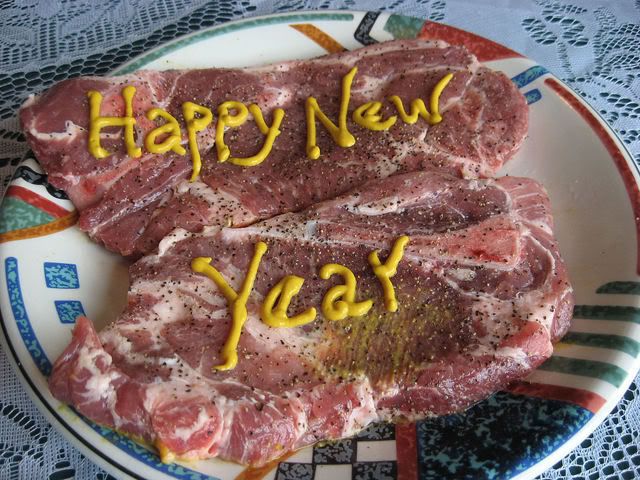 And unfortunately, as research tells us, most will fail.
Why? Because all of those things are hard!
And that's fine; as Thomas Edison once said: "There is no substitute for hard work." But why don't we throw a few fun and easy resolutions in there as well? Something we know we'll achieve and enjoy.
And what is more fun and easy than barbecuing?
Now the thing I hear most from fellow BBQ lovers is that they wish they barbecued more often. So let's start there:
RESOLUTION 1: I will barbecue more in 2014 (say, once per week minimum).
Considering how easy it is to fire up the barbie and throw a few steaks on, this one is very achievable. What is more difficult is the second 'wish' I hear from a lot of BBQ lovers: 'I wish I was able to barbecue something other than steaks and snags'. Righto then:
RESOLUTION 2: I will be more adventurous with my barbecuing and learn to cook at least 6 new dishes.
Barbecued veggies, seafood and poultry; roasted nuts, potatoes and lamb; grilled fish, hamburgers and skewers – all of these and so much more are just waiting for you to master and serve up to your family and friends. Which brings me to our last new years resolution:
RESOLUTION 3: I will hold more BBQ parties.
On its own, the BBQ is a wonderful piece of cooking equipment that provides delicious meals. In the context of family and friends however, it becomes an icon. So invite them over, show off your new barbecuing skills (see Resolution 2), and enjoy the start of another year in smoky style.
What do you think? Have any ever made any BBQ-related new years resolutions? Can you think of any? Leave your comments below.